Heavy Chemicals Division
TPL's Heavy Chemicals Division relies on a Chlor-Alkali unit which utilizes a membrane cell electrolysis process that produces caustic soda and chlorine from an aqueous sodium chloride solution. The membrane cell plant was commissioned in 1996 with technology from Chlorine Engineers Corporation, Japan.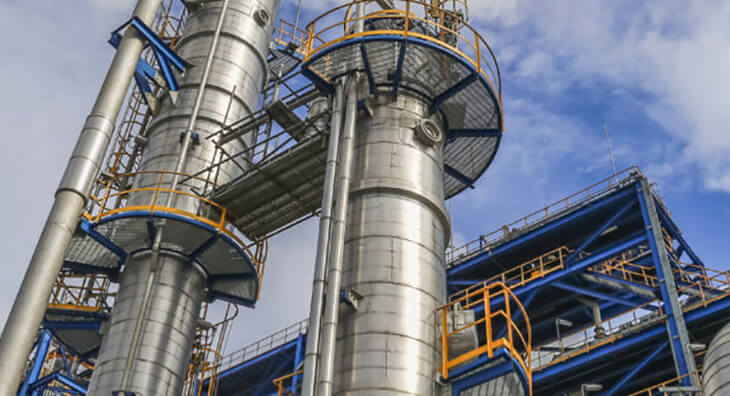 A Caustic Fusion plant was commissioned in the year 1979 with 48% Caustic Soda Lye as feed with technology supplied by Bertrams, Switzerland. This chlor-alkali unit also produces by-products such as hydrogen, hydrochloric acid, and sodium hypochlorite.
TPL has achieved ISO 14001 Certification for its Heavy Chemical Division plants in line with its vision to promote a cleaner and safer environment.
Click here to view products from TPL's Heavy Chemicals Division.