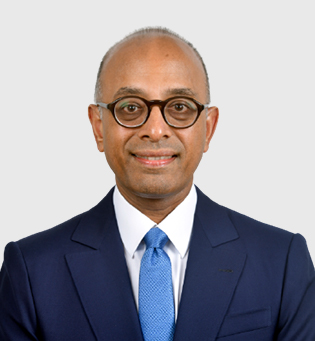 Mr. Ashwin C. Muthiah
Vice Chairman
DIN: 00255679
Mr. Ashwin C Muthiah is the Founder Chairman of AM Group of Companies, Singapore which has interests across the globe in fertilizers, petrochemicals, distribution, infrastructure, healthcare and green energy. He is a commerce graduate from Loyola College, Chennai. After completing his post-graduation in management studies in the US, he joined the Group in India.
Mr. Ashwin, a third-generation business leader, has led the group since 2001; he initiated the strategic re-orientation of various business entities to transform them into future-ready and sustainable entities in the new global economic environment. Today, the US$ 2 billion Group's ventures span diverse, traditional and new-age businesses across India, South East Asia and the UK.
Mr. Ashwin is the Consul General Ad Honorem for the Republic of Philippines in India and has served as a member of the Singapore Economic Development Board (EDB).
His philanthropic interests are focused on the areas of provision of safe drinking water and solving the sanitation issues of the needy through CSR efforts of AM Foundation. He is also a trustee of the Saigon Chettiars' Temple Trust in Singapore that promotes ancient history, culture and traditions.
Besides steering the Group as Chairman of the parent company, Mr. Ashwin also heads the Boards of the various group companies such as Southern Petrochemical Industries Corporation (SPIC), Manali Petrochemicals Limited (MPL), Sicagen India Limited and Wilson International, Singapore.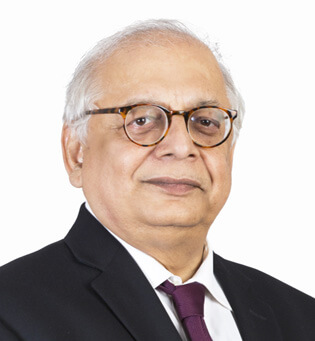 Mr. Dhananjay N. Mungale
A graduate in Commerce and Law.  He is also a member of Chartered Accountants of India.  A renowned Consultant having wide experience in International Finance, Capital Markets and Merchant Banking. Mr. Mungale has had long and distinguished career stints with Bank of America and DSP Merrill Lynch, in Corporate and Private and Investment Banking, in India and Europe. He serves on the Boards of various entities and institutions ranging from the publicly held, private to non-governmental. Based in Mumbai, with advisory engagement across India, and Europe, he performs a wide repertoire of roles across various sectors, both corporate as well as pro-bono.
He is the Director of the following Companies presently:  Kalpataru Limited, Mahindra & Mahindra Financial Services Limited, Mahindra CIE Automotive Limited, Mahindra Logistics Limited, NOCIL Limited, Samson Maritime Limited, Tamilnadu Petroproducts Limited, LICHFL Asset Management Company Limited.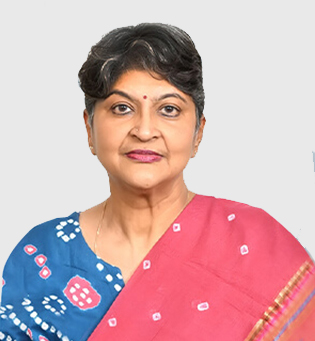 Ms. Sashikala Srikanth
Independent Director
DIN: 01678374
Mrs. Sashikala Srikanth, a graduate in Economics, is also a Chartered Accountant. At present, she provides consultancy services to various corporates including the being involved in the area of Corporate Social Responsibility.
Earlier, she was Senior General Manager – Resources of IAL Group, and Group Financial Controller of Shattaff Group, in Dubai from 2003 to 2005. She also held various Senior Management level positions in leading Companies from 1996 to 2003 in India. She was associated with A F Ferguson and Co., Chartered Accountants, Chennai from 1987 to 1995 where she had also done her articles during 1984-87.
Ms. Sashikala joined TPL Board as an Independent Director in August 2014 and head its Risk Management, Audit & CSR Committee. She also serves as a Member of the Board of several companies, both listed and unlisted.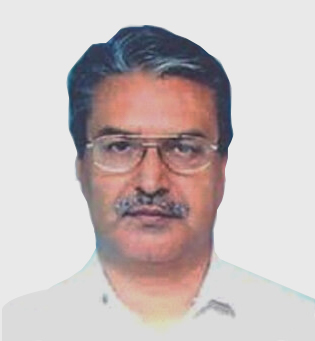 Dr. N. Sundaradevan, IAS (Retd)
Independent Director
DIN: 00223399
Dr. N. Sundaradevan, IAS (Retd), holds a Master's degree in Chemistry and also a Ph.D in Sociology (Applied Demography). He was in Indian Revenue Service as an Income Tax Officer from July 1977 to July 1979 and later joined the Indian Administrative Service.
Dr. Sundaradevan, IAS has more than three decades of experience in administrative services in various departments like District Administration, Civil Supplies, Revenue, Health & Family Welfare, Environment & Pollution control, Industries and retired in September 2012.
During his services to the Government, Dr. Sundaradevan held various offices such as Sub-Collector, Regional Manager of Tamilnadu Civil Supplies Corporation, Chairman and Managing Director of State Industries Corporation (SIPCOT), District Collector of Kanniyakumari and Tiruchirapalli, Managing Director of Tamilnadu Text Book Society, Director of Handlooms & Textiles, Secretary of State Election Commission, Officer on Special Duty in Chief Minister's Office, Secretary to the Chief Minister, Secretary of Health & Family Welfare Department, Director of Guidance Bureau, Secretary of Revenue Department, Chairman of Tamilnadu Pollution Control Board, Secretary of Forests and Environment Department, Commissioner of Revenue Administration, Principal / Additional Chief Secretary of Industries Department, CMD of TIDCO, Tamilnadu Mineral Ltd (TAMIN), Tamilnadu Industrial Explosive Ltd., Chairman of Tamilnadu Cements Corporation Ltd. and Titan Company Limited, and Director of Chennai Metro Rail and TANGEDCO.
Dr. Sundaradevan joined TPL Board as an Independent Director in September 2018 and head its Stake Holder Relationship Committee. also serves as Director of various listed and unlisted companies.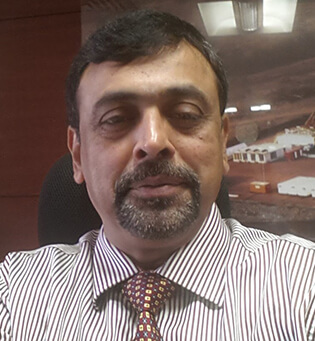 Lt. Col. Chatapuram Swaminathan Shankar
Independent Director
DIN: 08397818
Lt. Col. (Retd.) Chatapuram Swaminathan Shankar, is a Chemical Engineer and has served Indian Oil Corporation Limited for 37 years. He retired as its Executive Director, and during his tenure had headed various verticals within the organisation, viz., Aviation, LPG, Director Secretariat, Petrochemicals, Corporate Training & Development, Planning and Co-ordination, Law and Quality control.
Concurrently, Lt. Col. Shankar was commissioned in the Indian Territorial Army as an Officer in 1983 and had been an active soldier for over 30 years. He had headed Battalion in relief and rescue operations during the Gujarat earthquake, Odisha super cyclone, Andaman's tsunami and various other critical operations of national importance.
A passionate trainer and motivational speaker Lt. Col. Shankar has presented technical papers at various National and International forums.
Lt. Col. Shankar is an Independent Director of the Company since April 2019.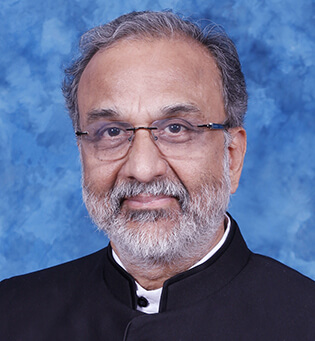 Mr. Govindarajan Dattatreyan Sharma
Independent Director
DIN: 08060285
Mr. Govindarajan Dattatreyan Sharma, a Post Graduate in Personnel Management & Industrial Relations from Tata Institute of Social Sciences, is a Senior HR Professional with over 40 years of experience across industry verticals. He has held senior positions and led the HR function in various corporates such as BGR Energy Systems, Larsen & Toubro, Vedanta (Sterlite) Group, SRA Systems, E.I.D. Parry and SPIC. At present he is Principal Consultant, Beeline HR Advisory, his own HR & Management Consulting Firm, advising major organizations, Institutions and individuals on managing growth and helping them realize their potential. Mr. Sharma is a well-respected HR veteran, with rich experience in the complete spectrum of the human resources functions across varied business segments. He has had exposure to multi-national mergers and acquisitions, cross-cultural change management, large scale integration facilitation skills and the like. He has designed and successfully implemented management and leadership development initiatives across the enterprise and is well-versed in strategically aligning HR with Business. Mr. Sharma also plays an active role in Education/Academia and Training, and is associated as Advisor, Adjunct Faculty, Visiting Faculty, and Mentor with prestigious B-Schools and leading Business houses. He is a much sought-after trainer, speaker, rapporteur, facilitator and moderator in professional, social and cultural circles. Mr. Sharma has won many Awards and Distinctions. He was the 'Best Outgoing Student' of the 1979 batch of M.A (PM & IR) at TISS and a Gold Medalist. His other awards include Rotary Foundation Group Study Exchange Fellowship in 1985; Fellowship of AOTS in 1996; Leadership Excellence Award from ITM University in 2006; Lifetime Achievement Awards by HR Sangam in 2016 and HR Caucus in 2018.
Mr. Sharma is an Independent Director on the Board of TPL since April 2019 and is a Chairman of Nomination & Remuneration Committee and member of Audit, CSR, SRC Committee. He is also on the Board of other listed companies.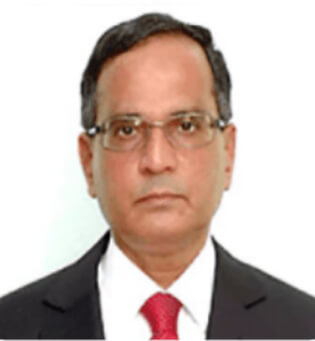 Mr. Debendranath Sarangi, IAS (Retd)
Independent Director
DIN: 01408349
Mr. Debendranath Sarangi is a retired IAS (1977) Officer from Tamilnadu cadre. While in service he held senior level responsibilities like Additional Chief Secretary/ Principal Secretary of eight Departments including the Chairman of Tamilnadu Industrial Development Corporation Ltd and TITAN. He eventually retired as the Chief Secretary in the year 2012. He holds M.A. in Political Science from Delhi University and M.A. in Economics from University of Swansea, UK.
Presently, he is an Independent Director on the Boards of Southern Petrochemical Industries Corporation Limited, Voltas Ltd, Universal Comfort Products Limited, Universal MEP Projects & Engineering Services Limited (wholly owned subsidiary of Voltas) and Director of Etica Developers Private Limited.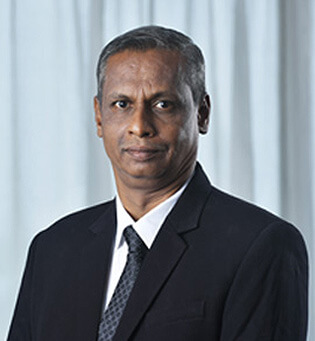 Mr. D Senthi Kumar
Whole-Time Director (Operations)
DIN: 00202578
A graduate in Chemical Engineering from Anna University and an EMBA from IIBM. Has more than 3 decades of experience in the Petrochemical Industry. He started his career as a trainee in TPL and became the AVP (Operations) before becoming a Whole-Time Director in 2016. He has handled many areas in TPL and has commendable knowledge about the operations and other functions of all the units of the Company. In addition to steering project management, operations management and process engineering, he leads teams that conduct internal quality and safety audits. He manages plant expansions, increases capacity utilisation, optimises efficiency and boosts organisational performance.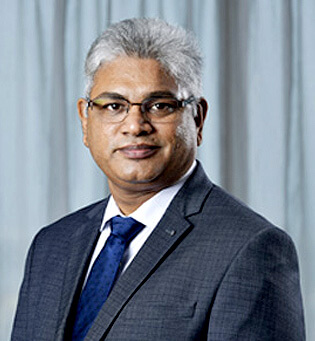 Mr. K. T. Vijayagopal
Whole-Time Director (Finance) & CFO
DIN: 02341353
A graduate in Commerce and a Fellow member of the Institute of Chartered Accountants of India (ICAI). Has more than 30 years of experience major portion of which have been in Oil & Gas, Power, Engineering and Manufacturing sectors. Mr.Vijayagopal has held various leadership positions in multinational companies & premier Indian Companies including Board level assignments. He has widely traveled and has worked with various nationalities like British, Canadians, Americans, etc., In addition to the general corporate experience, he has commercial acumen combined with people skills.
Ms. Sashikala Srikanth
DIN: 01678374
Chairperson
Mr. Govindarajan Dattatreyan Sharma
DIN: 08060285
Member
Mr. Dhananjay Mungale
DIN: 00007563
Member
Mr. Govindarajan Dattatreyan Sharma
DIN: 08060285
Chairman
Lt. Col. Chatapuram Swaminathan Shankar
DIN: 08397818
Member
Dr. N. Sundaradevan, IAS (Retd)
DIN: 00223399
Member
Ms. Sashikala Srikanth
DIN: 01678374
Chairperson
Mr. D Senthi Kumar
DIN: 00202578
Member
Lt. Col. Chatapuram Swaminathan Shankar
DIN: 08397818
Member
Dr. N. Sundaradevan, IAS (Retd)
DIN: 00223399
Chairperson
Mr. Govindarajan Dattatreyan Sharma
DIN: 08060285
Member
Mr. D Senthi Kumar
DIN: 00202578
Member
Ms. Sashikala Srikanth
DIN: 01678374
Chairperson
Mr. Govindarajan Dattatreyan Sharma
DIN: 08060285
Member
Mr. D Senthi Kumar
DIN: 00202578
Member